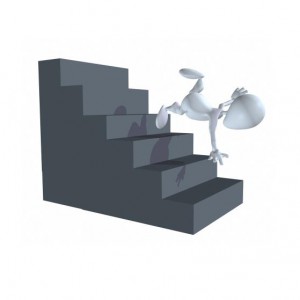 Have you suffered a trip, slip or fall on a public highway or in a public place?
A local authority has the control and possession of public roads and public pavements and is responsible for their management and maintenance. In addition there are "local roads authority" in terms of the Roads (Scotland) Act 1984 which places an obligation on the authority to "manage and maintain" all such roads in the area.  Many serious injuries, particularly fractures, can arise from failure to fulfil that duty.  Circumstances include:
Falling due to a defective pavement
Injuries to motorists, cyclists and motorcyclists due to potholes in the road
Tripping over raised paving stones or missing kerbstone
We can help you…
DJ Mackay & Partners has a specialist personal injury department based at our Glasgow office which deals with trip and slip cases and have many years experience in representing clients against local authorities and negligent third parties.
If you are unsure of your claim rights and need further help and advice, please contact our friendly, experienced team. Call us today on 0141 353 8700 or simply complete the enquiry form on this page and one of our experienced claims advisors will call you back to discuss your accident.