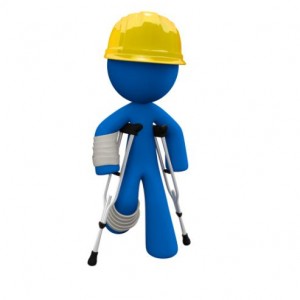 Employers Liability
This is the term used for personal injury claims where an accident occurred at work or in the course of your employment.  Common examples of accidents at work include employees slipping on warehouse floors, falling off ladders or get caught in moving machinery.  If you suffer an accident at work you may be able to make a claim however as with all personal injury claims you must show that any injuries suffered were the result of an act of negligence made by or on behalf of your employer.  Your employer has certain responsibilities and duties towards you.
Employers Duty of Care
Your employer is under a common law duty to take reasonable care of your health and safety during your employment.  The duty to take reasonable care includes, providing:
Competent staff;
Adequate plant and equipment;
A safe system of work;
Suitable training, and
Safe premises.
Employers must also monitor and inspect workplace and equipment to ensure that they are kept up to date and well maintained.  The employer does not have to provide or maintain workplace and equipment personally, however they will only escape liability for an accident resulting from the delegation of their duties if they can show that both them and the person they delegated the task to exercised reasonable care in performing the duty.  Therefore, if the employer delegates a specific job to an apparently capable manager and that manager in fact incompetently carries out the task the employer may still be liable.
For all accidents at work which occurred after 1st October 2013 you can, on the whole, no longer rely on strict or statutory duties imposed by law to make a civil claim. The exception to this is for workers who are pregnant or who have recently given birth. Also, public sector employees such as local authority, police authority and NHS workers whose accidents occurred after this date may benefit from European Law which imposes the same strict duties on member states such as the UK. However, all employers in both private and public sectors are still required to carry out risk assessments of workplaces and the work which goes on within them. Any failure to do this or carry out reasonable measures to reduce risk may be used as evidence of negligence.