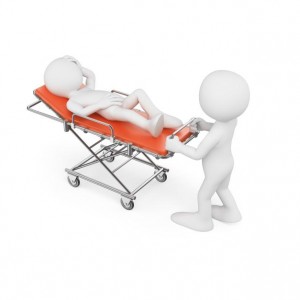 August 7th, 2015
A metal recycling firm has been hit with a £12,000 fine after a worker was injured whilst delivering waste metal.
The 40 year old worker from Bedfordshire, who does not wish to be named, lost the top of his thumb and suffered damage to his hand and arm in the incident on 24th April last year at Totternhoe Metal Recycling Limited (TMR)'s site at The Recycling Centre, The Lime Works, in Totternhoe.
Luton Magistrates Court was told that the worker was delivering waste metal to the site in a transit van.
Whilst the van was parked, the counterbalance on a wheeled crane used for unloading metal hit the rear door and caught the worker's left hand.
He required skin grafts to his thumb and surgery to repair the damage to his forearm, followed by months of physiotherapy. He is still unable to use his thumb or grip anything with his left hand.
Totternhoe Metal Recycling Limited (TMR) admitted to breaching section 3(1) of the Health and Safety at Work etc Act, 1974 and was fined £12,000 and ordered to pay costs of £1,889.60 and a £120 victim surcharge.
Speaking after the hearing HSE Inspector Emma Page said: "The accident rate within the waste and recycling industry remains one of the highest in any industry. As in this case many of these incidents relate to contact between vehicles and pedestrians.
"Totternhoe failed to put in place control measures to ensure adequate segregation of vehicles and pedestrians despite having identified and acted upon this issue at another site belonging to their sister company.
"Had they done so the injuries to this worker, which have left him affected both physically and emotionally could have been avoided.
"Where duty holders fall short of industry standards, HSE will not hesitate to take enforcement action against those who create the risk."
If you have suffered an injury in an accident in the workplace that was not your fault then you could be entitled to compensation.
Contact DJ Mackay & Partners on 0141 353 8700 or email enquiries@djmp-solicitors.co.uk for more information.