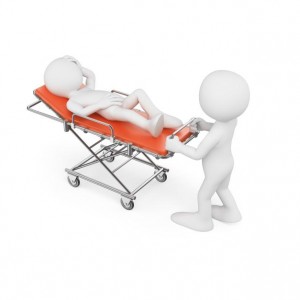 August 13th, 2015
Two Scottish councils have been fined a total of £13,000 after an incident in which a child was found at the bottom of a local swimming pool.
Both Aberdeen City Council and Aberdeenshire Council pleaded guilty to safety breaches when they appeared at the city's Sheriff Court in relation to the incident which happened on 28th June, 2012.
The court was told that an 11-year-old pupil from Ferryhill Primary School attended Stonehaven Open Air Pool as part of an educational excursion. During the visit he became submerged under water and was recovered unconscious from the bottom of the pool by a member of the public.
The court was told that the party of 23 pupils, the teacher and a teaching assistant arrived on the day of the excursion but no formal booking had been made.
However, the pupils were allowed to swim in the pool which water depth ranges from 0.8 metres in the shallow end to 2.2 metres at the deep end, with a water slide located at the deep end.
While the pupils were using the pool and slide, a member of the public using the pool noticed a shadow under the water at the deep end. On further investigation he found the child lying on the bottom of the pool, he recovered the unconscious child and lifted him onto the poolside.
The alarm was raised and lifeguards were alerted. He was not breathing and had no palpable pulse, but CPR was successfully administered by lifeguards and the pupil has since made a full recovery.
Ferryhill Primary School is an Aberdeen City Council facility and Stonehaven Open Air Pool is operated by Aberdeenshire Council.
A subsequent Health and Safety Executive (HSE) investigation found issues with staffing levels and lifeguard positioning at the pool, and the effective management of educational excursions at the school.
Both parties admitted to breaching Section 3(1) of the Health and Safety at Work Act 1974. Aberdeen City Council was fined £9,000 while Aberdeenshire Council was fined £4,000.
After the hearing, HM Inspector of Health and Safety Sarah Forbes, said: "Educational excursions have clear benefits to pupils and many thousands of such excursions occur each year without incident.
"Those organising educational excursions must consider foreseeable risks and take reasonable steps to reduce these. Managed properly, swimming pools provide a safe place for fun and exercise."
An Aberdeen City Council spokesperson said: "The corporate excursion policy which was in place at the time of the incident has been reviewed and further strengthened, and robust procedures are now in place."
A spokesperson for Aberdeenshire Council said: "We are relieved that the pupil made a full recovery and would reiterate that the pool staff at Stonehaven outdoor pool responded swiftly and appropriately in response to the incident.
"Aberdeenshire Council fully complied with the Health and Safety Executive throughout the duration of the investigation and immediately put in place additional policies and practices after the event in 2012 to ensure the continuing safety of those using the facility at all times."