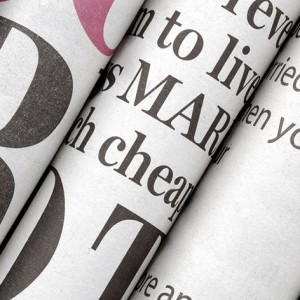 June 30th, 2015
A construction firm which exposed its workers to potentially deadly asbestos fibres during the conversion of an office block into residential flats has been fined £50,000.
Marden Homes Ltd was commissioned to convert the office blocks at Witham in Essex which involved removing a disused boiler and its pipes from the building's former plant room.
During the refurbishment work, employees of Marden Homes Ltd disturbed pipe lagging which contained asbestos fibres.
The Health and Safety Executive (HSE) prosecuted Marden Homes Ltd after finding the company had not arranged for a Refurbishment and Demolition Asbestos Survey to be available to the workers on site.
Employees were therefore unable to identify the presence of asbestos prior to removing the boiler and associated pipework, so potentially exposed themselves and other workers to asbestos fibres.
One of the workers involved had not received any training to enable him to identify whether the materials he was removing were liable to contain asbestos.
During the hearing at Chelmsford Magistrates Court, it emerged the company had received advice from HSE regarding the need for a refurbishment and demolition asbestos survey to be carried out prior to work liable to disturb asbestos taking place.
The company also received an Improvement Notice requiring them to provide their employees with asbestos awareness training, the court was told.
Marden Homes Ltd, of 275 Prince Avenue, Westcliff on Sea, Essex, was also ordered to pay costs of £1,413 after admitting to three breaches of the Control of Asbestos Regulations 2012.
Speaking after the hearing, HSE Inspector David King said: "Exposure to asbestos fibres is a serious and well known health risk, so it is essential that duty-holders take suitable and sufficient measures to prevent the disturbance, spread and exposure to asbestos.
"Guidance on managing the risks of asbestos is widely and freely available. Asbestos has been subject to regulations since 1931 and relevant to the construction industry since 1969.
"Therefore failing to take action to identify the location and type of asbestos present during planning of the work, not communicating that information to workers/contractors who may disturb the asbestos and then not taking appropriate measures to protect the health of those exposed is absolutely inexcusable."
Around 4,500 people die every year as a result of breathing in asbestos fibres, making it the biggest single cause of work-related deaths in the UK.