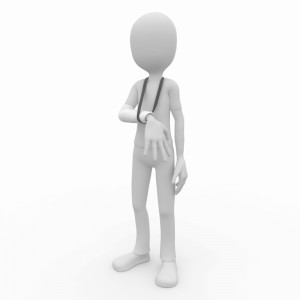 November 11th, 2015
A Glasgow printing and packaging company has been fined £40,000 after a worker's hand was severely injured in machinery.
The long-serving employee suffered the injury when his right hand was pulled into an embossing and foiling machine he was working on.
Glasgow Sheriff Court was told he was attempting to prevent the machine from jamming when his hand was drawn into the machine.
He was taken to hospital where a large 'v' shaped laceration was found on the back of his right hand which had caused tendons to be exposed and there were lacerations and fractures to his ring and middle fingers.
A Health and Safety Executive (HSE) investigation found that the incident was due to the failure of the Company to ensure that the machine had the necessary guard fitted that would have prevented this accident from taking place.
The incident had been reported to HSE when the incident happened in July 2011, but the true nature of the worker's injuries only came to light during an unconnected visit to the premises in August 2013.
A full investigation was carried out and HSE subsequently submitted its report to the Crown Office and Procurator Fiscal Service (COPFS) that led to the prosecution.
Gilmour and Dean Ltd admitted breaching Regulations 11(1) and (2) of the Provision and Use of Work Equipment Regulations 1998, and Section 33(1)(c) of the Health and Safety at Work etc. Act 1974 and was fined £40,000.
If you have suffered an injury in the workplace that was not your fault then you could be entitled to compensation.
Contact DJ Mackay & Partners on 0141 353 8700 or email enquiries@djmp-solicitors.co.uk for more information.